Dual Turntable Base
Solid walnut, plus existing parts
Build
Solid walnut base around existing plastic mount tray, plus solid walnut extension on existing acrylic dustcover.
Design
Inspired by this build project on VinylEngine, I decided to try a dustcover reclamation project after picking up an old Dual turntable with a badly cracked dust cover. I took the back part of the dust cover off with my table saw and fitted a walnut replacement. I also replaced the old veneer MDF front and sides on the base with a mitered solid walnut piece.
What went wrong?
The original plastic dust cover was not quite square, and so it was difficult to get the angle quite right when fitting the replacement back part. I had to do a little more filling than I would like to make it look right in the end.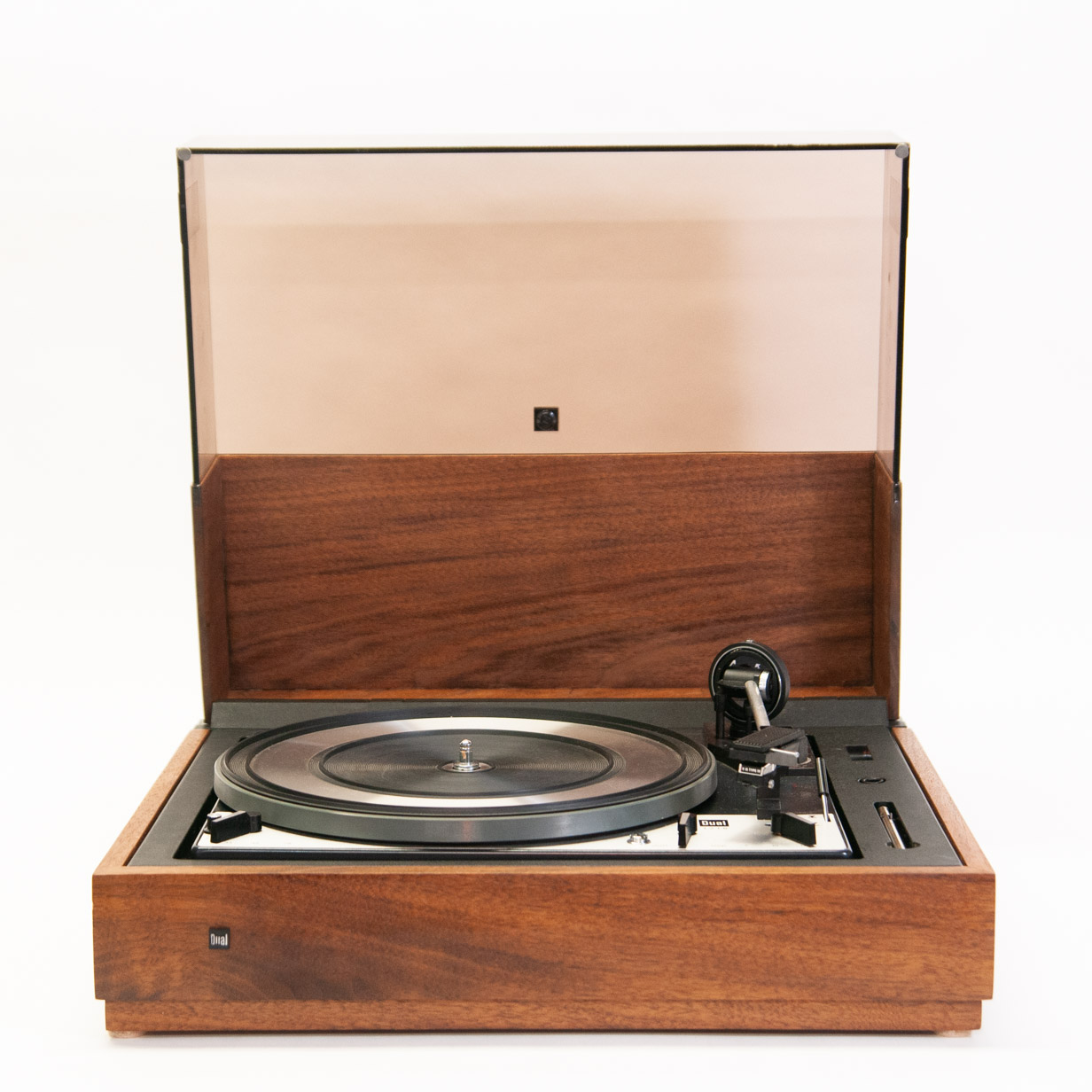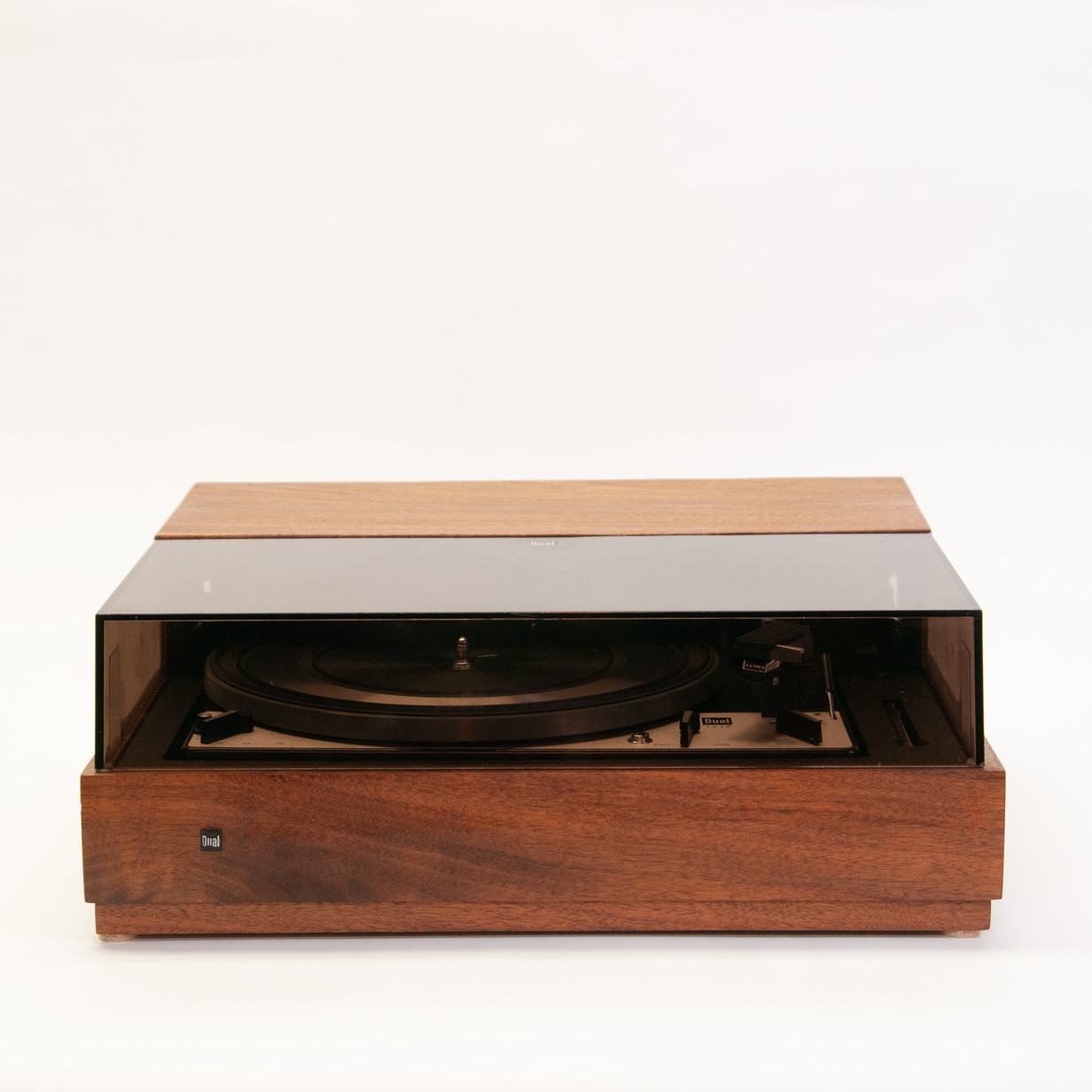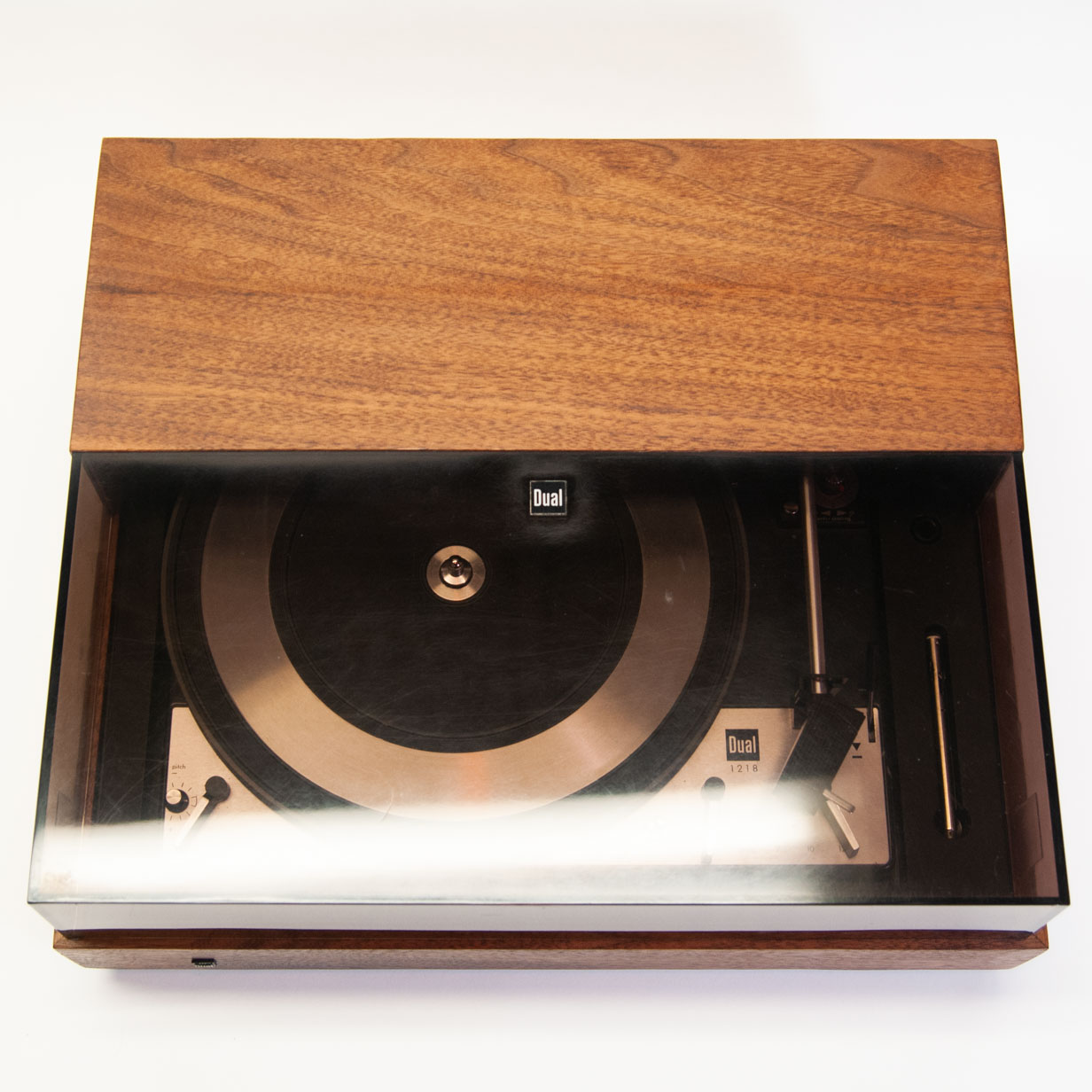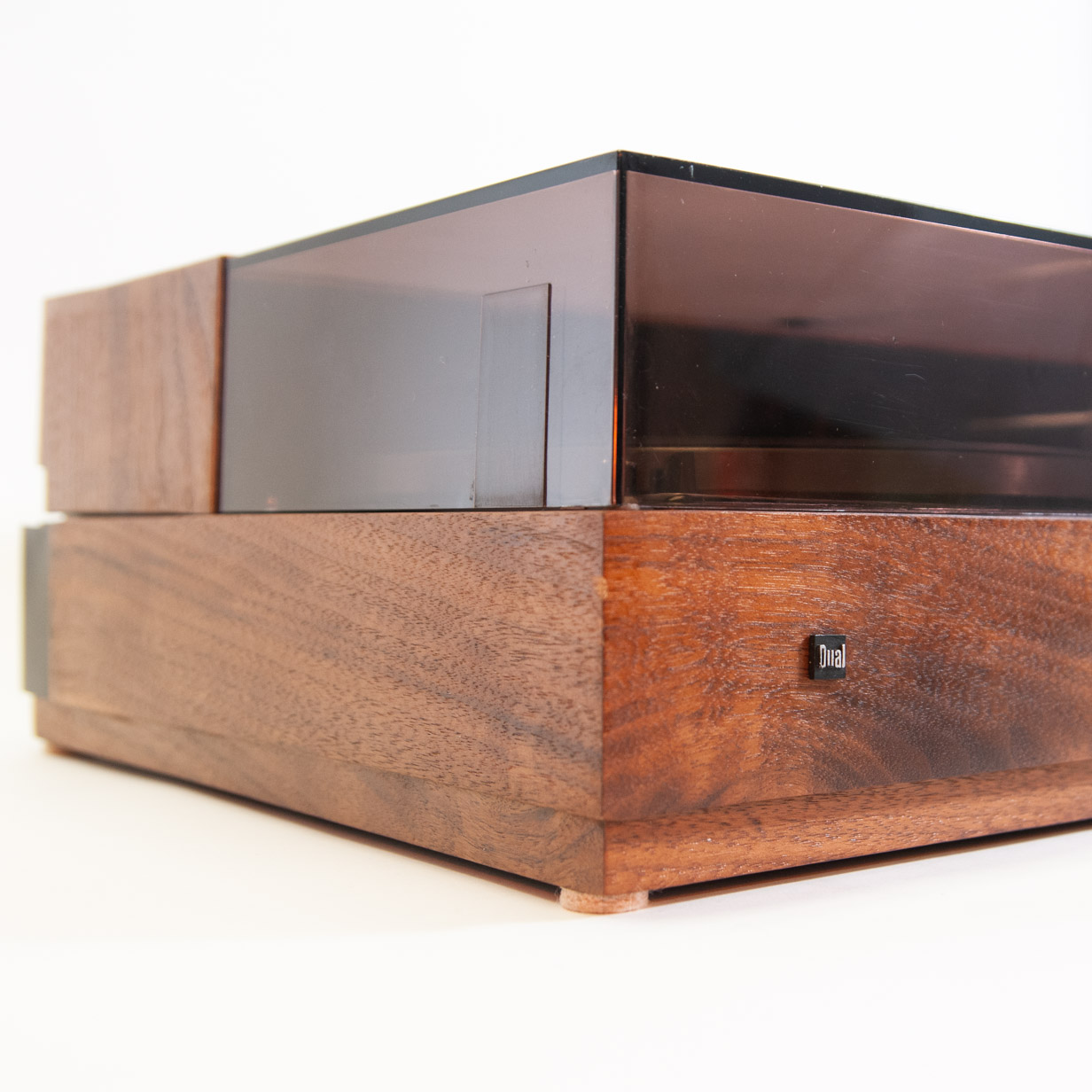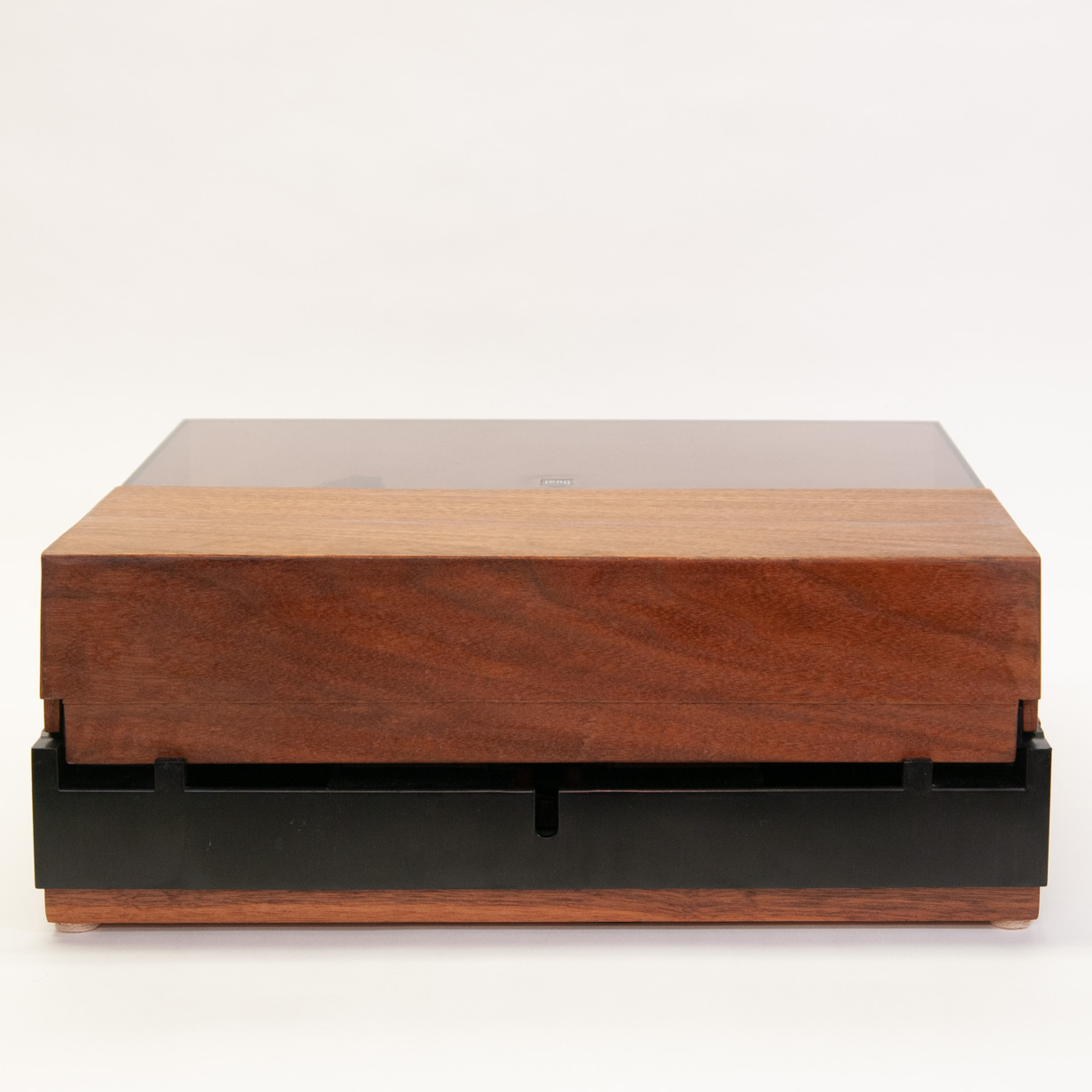 Background
I bought the turntable locally with a Dual 1228 installed in the base. It was very dirty and in need of repair. The dustcover had several large cracks in the back where it sits in the base as a sort of hinge. After cutting, I polished the leftover dustcover with a 3-step scratch remover.