Marantz amplifier case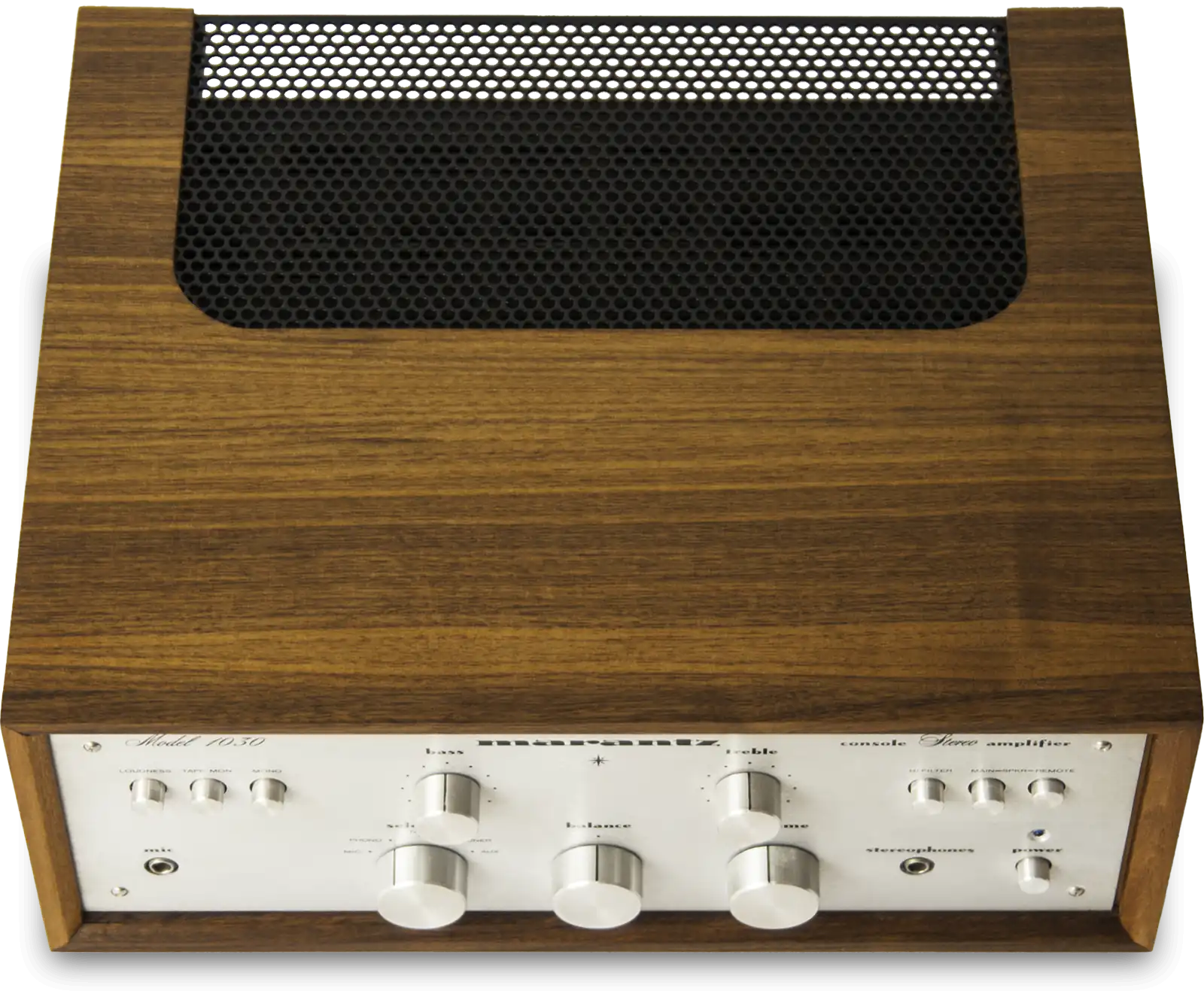 Build
Walnut plywood. Solid walnut nose. Sprayed metal grill. Danish oil and wipe-on poly finish.
Design
This cabinet is an approximate replica of Marantz WC-10 case, which was an optional addition to the amplifier in the 1970s. The grill on this build is a thicker steel and a different shape than the original, and uses walnut ply instead of MDF as the original did. I built this out of leftover ply, which meant that I could also not wrap the grain as I might have liked. Nevertheless, it turned out handsomely. Here are the plans.
What went wrong?
The cabinet is quite a tight fit, and I did not originally allow for lower chassis screws, which meant I needed to router channels to accommodate them after the fact. Also, I cut the grill opening a little too closely to the width of the steel I ordered, and so I needed to add little shims underneath the grill channel to hold it in snugly.