Rek‑o‑kut L‑34 Turntable
Build
Solid cherry base around baltic birch and MDF core. Solid cherry lid with acrylic window. Rek-o-kut L-34 turntable assembly and ESL tonearm.
Design
This turntable assembly and tonearm had been carefully stored in my father's basement for years. The Rek-o-kut L-34 was originally produced in New York City in the late 1950s. I wanted to do something different than the usual dark wood and found inspiration in the Rams-designed Braun SK4 Radio-Phonograph—specifically, the white top and light wood tones, and the propped lid.
The L-34 has a rather large motor assembly, and so the base is large and weighty in order to dampen vibration and rumble. Similarly, the tonearm is mounted on a removable board that is attached with dampening washers. The unit is fully manual and fitted with a Denon DL-103 cartridge.
The lid was created by bending a sheet of acrylic in a jig, using a heat gun to soften it slightly. The acrylic is fitted into a routed channel in the wooden lid frame.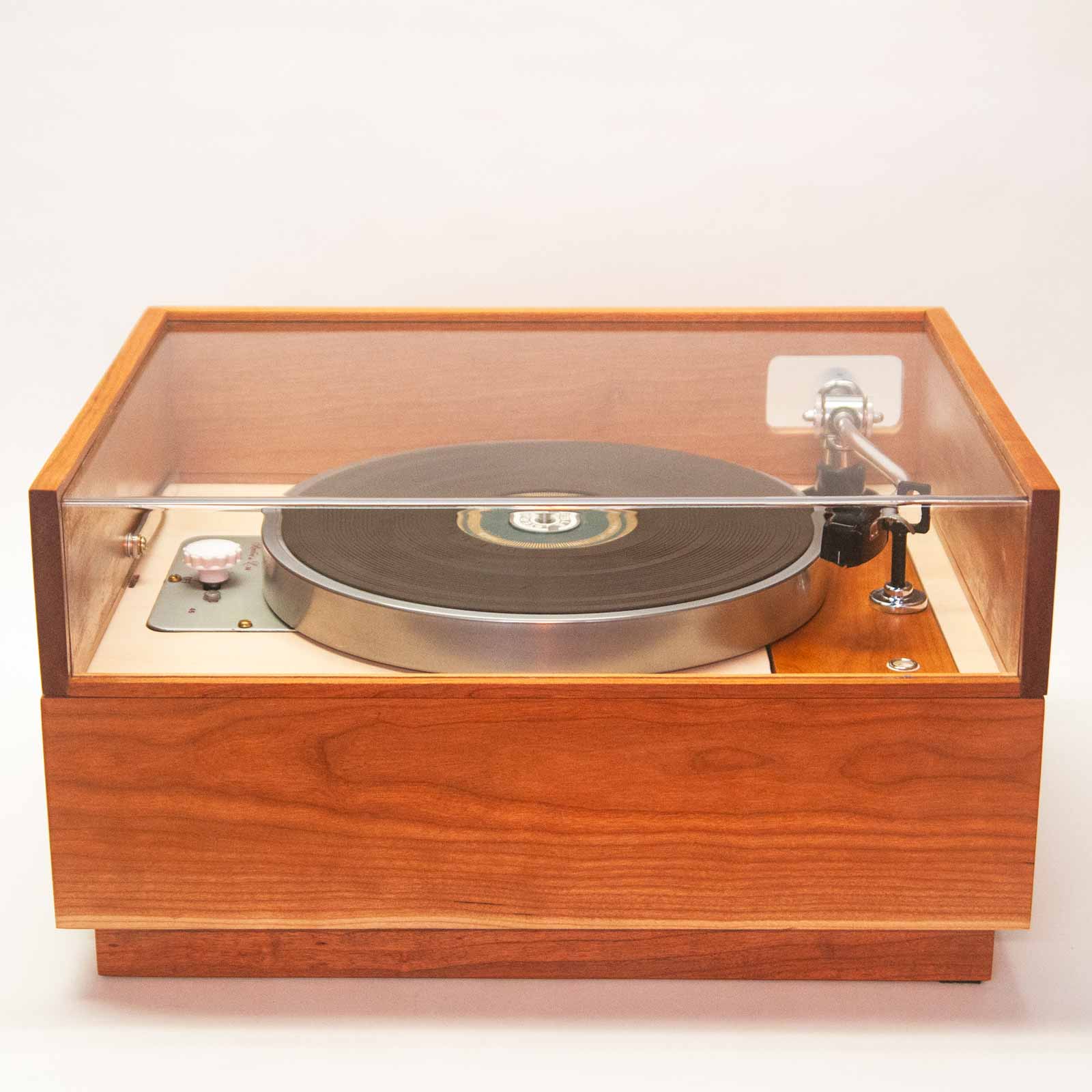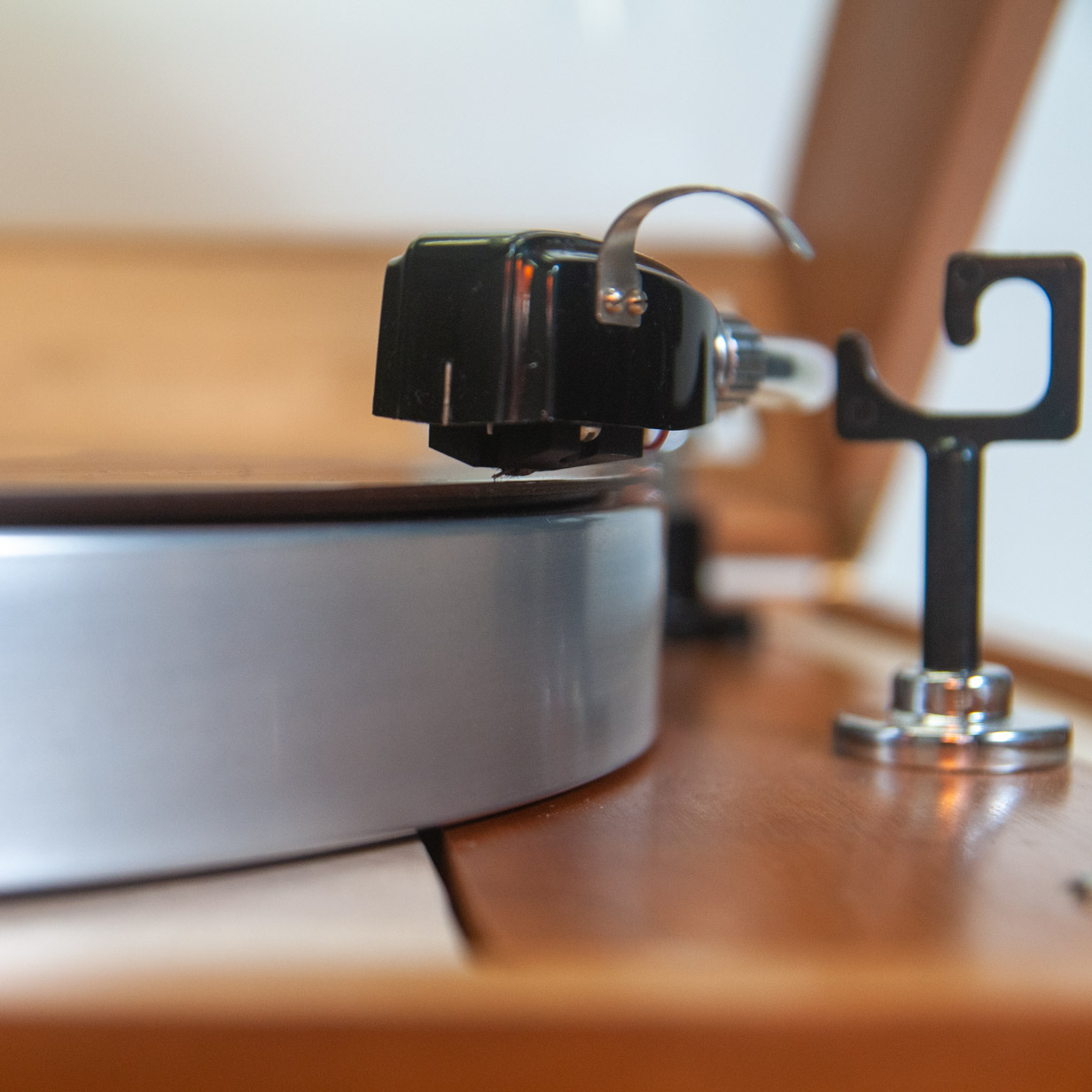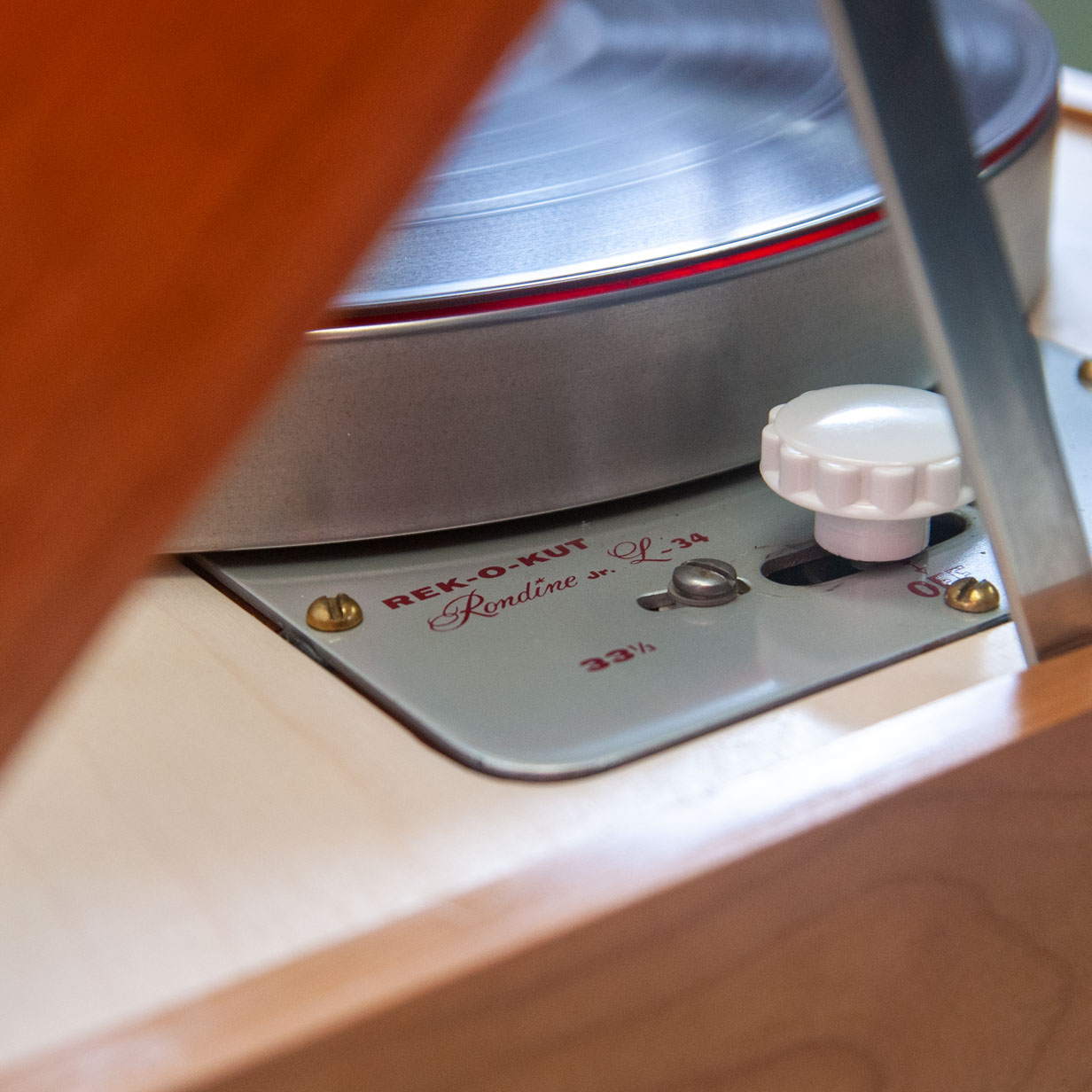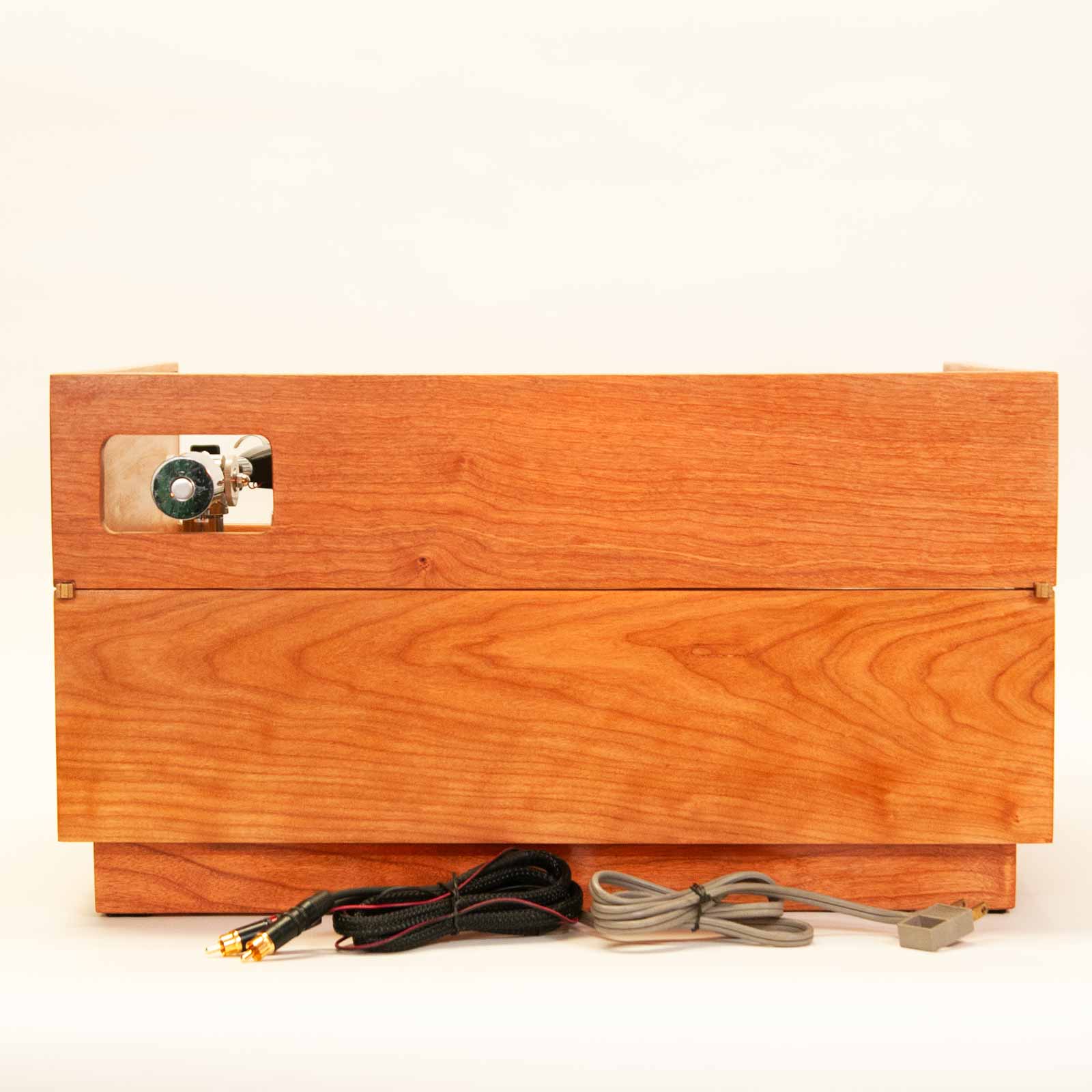 Process
The base of the turntable is several layers of MDF sandwiched between baltic birch, with two recesses for the turntable assembly and the tonearm. The inner core is the wrapped in solid cherry, with an extended skirt below.